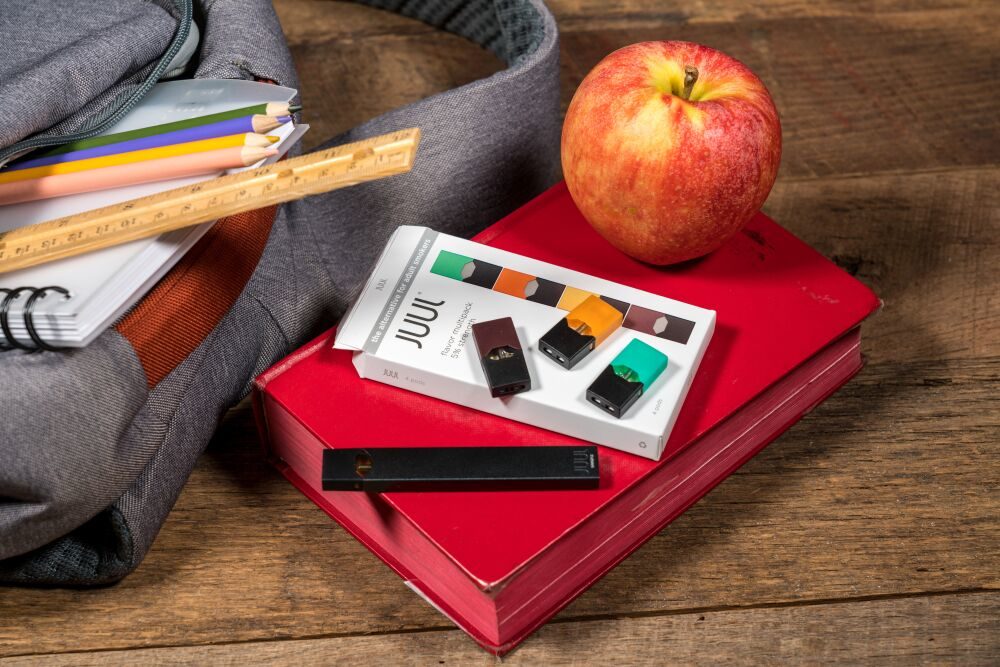 On Oct. 29, Juul Labs, Inc., was hit with a lawsuit filed by an ex-executive of the company claiming that Juul knowingly shipped out over one million contaminated e-cigarette nicotine pods. This comes as Juul is under fire in its role in fueling widespread youth nicotine addiction and as EVALI, the vaping-related lung disease that has killed at least 34 people in the U.S., ravages the nation. 
Plaintiff Siddharth Breja, who formerly worked as Juul's Senior Vice President of Global Finance, claims that he was "inappropriately terminated" in March one week after bringing up concerns about the tainted pod shipment. According to Breja, Juul executives knew the pods were contaminated but refused to recall them or alert the public of the potential safety hazard. 
The lawsuit also claims that Juul tried to sell expired or nearly expired vaping pods during Breja's time at the company, prompting him to suggest that Juul add a "best by date" to its product packaging. Then-CEO Kevin Burns allegedly dismissed Breja's safety recommendation, crudely responding "half of our customers are drunk and vaping like mo-fos, who the f—- is going to notice the quality of our pods?".
The new lawsuit is just the most recent development in a series of disturbing news regarding Juul's practices. There is strong evidence that Juul intentionally hooked teenagers and young adults on vaping by illegally marketing its products as a safe alternative to cigarettes. In a school presentation directed at high school students, a Juul representative made several misleading claims about the safety of its vapes, including that students should suggest Juul to their nicotine-addicted friends "because [it's] a safer alternative than smoking cigarettes."
When this came to light, the U.S. Food & Drug Administration (FDA) issued a series of letters to Juul, including a Sep. 9 warning letter reminding the company that it is illegal to make claims about the safety of its products is if no FDA order was granted. The warning letter says the statements are "particularly concerning because [they] were made directly to children in school," especially because there is evidence that vaping contributes to youth nicotine addiction.
So far, health officials have linked most EVALI deaths to contaminated THC-products, but have not ruled out the possibility that nicotine-based products hold some of the blame. Regardless, it is appalling and unacceptable for Juul to blatantly disregard public safety by knowingly allowing tainted pods to enter and remain on the market.
If you or a loved one became addicted to nicotine or developed lung disease as a result of using JUUL or other e-cigarette products, contact the attorneys at Murray & Murray Co., L.P.A. in Ohio to discuss your legal options today.