Lorain Personal Injury Attorneys
Seeking Fair Compensation After a Serious Injury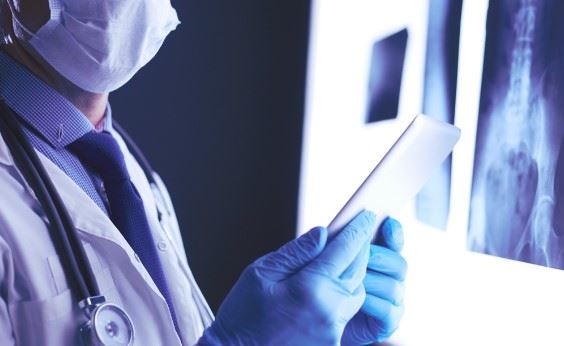 Few things in life are as difficult as navigating a sudden, unexpected injury or loss. Whether you were involved in a recent car accident, were the victim of police brutality, or lost a loved one due to medical malpractice, we at Murray & Murray understand the challenges you and your family are facing—and we want to help.
We are more than just a renowned personal injury law firm; we are members of the local community. As such, our personal injury attorneys in Lorain strive to not only help victims of negligent and wrongful conduct recover the fair compensation they are owed but also to send a message that such conduct will not be tolerated. We work tirelessly to hold powerful entities—from trucking companies to health care providers to national insurance carriers—accountable, and we have the track record to prove it.
If you were injured or if someone you love died due to the careless, reckless, or intentional misconduct of another, reach out to our team today to learn how we can help. We proudly represent clients in Lorain, Sandusky, and throughout the nearby regions.
Request a complimentary consultation and case evaluation with our attorneys today; call (419) 664-3711 or contact us online to get started.
When to File a Personal Injury Claim
Generally speaking, you should consider filing a personal injury claim or lawsuit if you have been injured due to the negligent or wrongful conduct of another person or party and/or suffered certain losses—financial or otherwise—as a result of those injuries. You should know that the statute of limitations, or time you have to file a personal injury lawsuit, in Ohio is two years. This means you have two years from the date of the accident or injury (or the date on which the injury was discovered/discoverable) to sue the liable party. If you miss this deadline, the person or party you are suing (the "defendant") will likely file a motion to dismiss, and your case will almost certainly be thrown out.
Most personal injury cases in Ohio are brought on the grounds of negligence. To have a case based on negligence, you must prove the following:
Another person or party owed you a duty of care
The other person or party breached the duty of care
You were injured and suffered damages
The other person or party's negligence was the cause of your injuries
You were not more than 50% at fault for your injuries
A person or party owes you a "duty of care" if they have a legal responsibility to act reasonably and/or take certain measures to prevent you from being injured or otherwise harmed. Typically, acting negligently or wrongfully (i.e., unlawfully) constitutes a breach of the duty of care. If this was the cause of your injuries, and you were not more at fault than the other person or party, you likely have a case.
How Much Can You Recover in a Personal Injury Lawsuit?
The exact value of your claim—meaning the amount you can recover for your damages—depends on numerous factors, including the severity of the accident and your injuries, your degree of fault, the extent of your damages, and the insurance company's willingness to pay, among others. It is nearly impossible to determine how much your claim might be worth without first reviewing all relevant details.
However, many people who file successful personal injury lawsuits recover compensation to cover costs associated with:
Emergency medical attention
Hospitalization
Ambulance fees
Surgeries and other treatments
Ongoing and future care
Lost income/wages
Disability
Diminished earning capacity
Lost future earnings
Pain and suffering
In-home assistance and care
Miscellaneous out-of-pocket expenses
Our Lorain, OH personal injury lawyers can meet with you during a no-cost, no-obligation case evaluation to discuss the specific details of your situation, including the potential value of your case. We encourage you to reach out to us today to schedule an appointment with our team.
Cases We Handle
At Murray & Murray, we represent victims of all types of accidents, injuries, civil rights violations, and misconduct. We have an extensive record of success in even the most complex and challenging of cases and are prepared to help you navigate the legal system with unwavering compassion, personal attention, and dedicated advocacy.
Our firm handles an array of legal matters, including cases involving:
Catastrophic injuries
Boat accidents
Railroad accidents
Police brutality
Civil rights violations
Class actions
Commercial litigation
Medical malpractice
Legal malpractice
Insurance bad faith
Please note that this is not an exhaustive list; if you wish to speak to a member of our legal team about your potential case, please do not hesitate to contact us today. We provide free initial consultations, and there is no obligation to hire after speaking to our firm.
What to Look for When Hiring a Personal Injury Lawyer
If you're hiring a personal injury attorney for the first time, you're probably wondering what you should look for to ensure that you're hiring the best attorney for your case. Here are some of the most important things to look for when hiring a lawyer:
Experience - When it comes to personal injury law, there are a lot of moving parts. Deadlines must be met, insurance companies must be dealt with, and you may even be forced to take your case to court. To ensure the best results if this happens, you should look for a lawyer who has ample experience in the field of personal injury.
Resources - A good injury attorney knows that in order to successfully resolve a case they may sometimes need to call on outside expertise. This can include expert witnesses, medical professionals, accident reconstructionists, and more. Be sure to hire a lawyer who has good resources at their disposal.
Compassion - You should always pay attention to how a potential attorney speaks to you and treats you. Are you just a case number to them? Or do they actually care about your well-being and obtaining justice for you? At Murray & Murray, we pride ourselves on treating our clients like family and being involved in our community.
Results - Most importantly, you want to hire a lawyer who can get you the best results. The best way to find out if a lawyer is good at getting results is to read about some of their latest cases, as well as any reviews that former clients have left about their experience with that injury attorney.
Is It Worth Hiring a Personal Injury Attorney?
While you are not required by law to have an injury lawyer represent you, there are several reasons you may want to consider hiring one:
Less stress - If you've been injured, the last thing you want to do is spend hours on the phone arguing with the insurance company. Our team of professionals will take on that responsibility for you and can also handle filing the necessary paperwork on time.
Better results - Statistics have shown that injury victims who hire a lawyer to represent them typically obtain larger settlements than those who represent themselves.
Fewer mistakes - The personal injury claim process can be complex, especially if you end up having to take your case to court. Our attorneys know the ins and outs of the process and are here to guide you along the way and answer any questions you may have. We can also advise you on what not to say when speaking with the insurance company.
Put a Powerful Team on Your Side
Since our firm's founding in 1931, we have made it our mission to stand up for the rights of ordinary Ohioans who have suffered life-altering injuries, rights violations, and losses. We believe that you should not have to simply deal with the consequences of someone else's careless, reckless, or negligent conduct on your own. Instead, turn to Murray & Murray for the dedicated legal representation you need and the caring advocacy you deserve.
Unlike many other law firms, we are not afraid to take cases to trial when necessary. Our attorneys have an extensive track record of success, both in settlement negotiations and in the courtroom. We do not shy away from a challenge and are prepared to fight for you every step of the way.
Call our personal injury lawyers in Lorain today at (419) 664-3711 or contact us online to learn more during a complimentary consultation and case evaluation.