Lorain Car Accident Attorneys
Protect Your Right to Fair Compensation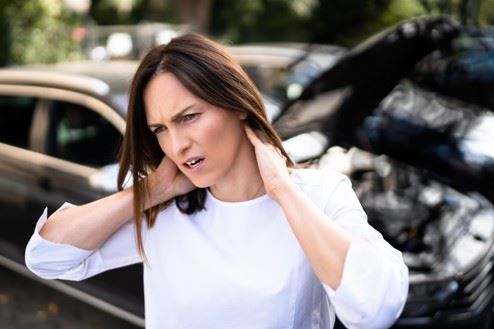 Murray & Murray in Lorain can help you take legal action against the driver who crashed into you. You could be owed significant compensation that makes it easier for you to recover from the accident without draining your own finances. Our car accident attorneys in Lorain know what needs to be done to get that compensation, which will be staunchly guarded by the driver's insurance provider.
Our law firm has been around for nearly a century. Our experience allows us to navigate even the most complicated of car accident claims. Whether your case can be settled in a conference room or must be litigated in a courtroom, make us the legal team you count on for counsel and representation.
For more information, call (419) 664-3711 or contact us online.
How Much is Your Claim Worth?
The value of your car accident claim is important because how much you get will greatly determine how easy it is for you to recover from your accident. We don't want to risk leaving even a dollar unclaimed to you if it is only right for you to have it. Our car wreck attorneys can carefully calculate the value of your case by investigating your damages and all possible insurance policies to file against.
Your car accident claim's value will be based upon these damages and more:
Medical treatment costs
Lost wages
Lowered income capacity
Permanent disability
Pain and suffering
Vehicular damage
It is important to remember that the value of your claim should factor in past and future damages. For example, we can work with a medical expert to understand the full picture of how much will need to be done to treat your injuries years from now. Using their expert testimony, we could increase the amount of compensation we demand from the liable party.
Types of Car Accident Cases We Handle
Our Lorain car accident lawyers are familiar with all types of auto accidents. If you were in a crash that someone else caused, then there is a good chance that we have seen many cases much like it before. But don't worry that our familiarity will cause us to rush your case. We know every car accident case is unique, so we work diligently to give every client personalized attention that gives their cases the best chances of success.
Let us know if you need help after being in a crash with a:
Drunk driver
Texting driver
Speeding driver
Reckless driver
We can also take care of motor vehicle accidents involving different or larger vehicles. Call (419) 664-3711 and let us know if you were hit by a commercial truck or while riding your motorcycle.
How Long Do You Have to Report a Car Accident in Ohio?
The state of Ohio's statute of limitations for car accident claims is 2 years. That means that if you are involved in an accident and wish to file a personal injury lawsuit, you have up to 2 years after the date of your accident to file a lawsuit with the court. If you wait too long, your claim will most likely be dismissed. It's important to get your lawsuit started as quickly as possible following your accident; this helps preserve evidence and ensure that witnesses memories remain fresh if your case ends up going to trial.
How Do You Win a Car Accident Lawsuit?
In order to win your car accident lawsuit, you and your legal team will need to prove that the other driver had a "duty of care" to act in a manner that didn't endanger other drivers on the road. You must then prove that the other driver acted in a manner that was negligent and therefore breached that duty of care. Finally, you will need to prove that their actions resulted in your injuries and subsequent damages (whether economic or non-economic). While this may all seem fairly straightforward, convincing a judge of the same facts can sometimes be a challenge. That's what our team is here for. You don't have to handle your case on your own!
You Could Be Owed Compensation – Call Us Now
A car insurance company might tell you right away after a crash that you can't sue because you contributed to the accident. Or it might tell you that your damages are not significant enough to warrant a claim. Why would you listen to them, though, when they are in business to give you as small of a recovery as possible?
To find out if you are owed compensation, work with our car accident lawyers in Lorain. If you are owed money from the other driver for your crash, then we can tell you about what to do next and what to expect.
Contact our firm now about starting your car accident case.