Lorain Wrongful Death Lawyers
We Care About Your Recovery & Wellbeing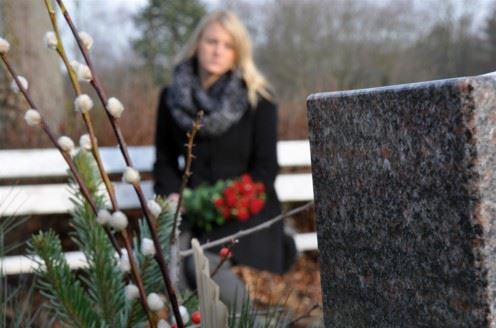 The aftermath of losing a loved one in an accident can make you feel immobilized. With the experienced legal counsel and genuine moral support of Murray & Murray, though, you can feel like you're able to move again. Our wrongful death lawyers in Lorain are prepared to manage all parts of your claim, so you can grieve and find a sense of stability again.
While it is true that no amount of money can undo what happened, it is also true that a strong financial recovery can allow you to move forward with less stress and worries, just as you and your family deserve.
We handle all types of wrongful death cases, including those that involve:
Please call (419) 664-3711 whenever you wish. We'll be here to help with your wrongful death claim.
Can You File a Wrongful Death Claim?
After losing a loved one to the mistakes of a third party, your first instinct might be to run to court to file a wrongful death claim against that party. However, Ohio has strict wrongful death claim laws that only allow certain parties to file such a claim and to benefit from any financial recoveries it secures. Specifically, only a named administrator or executor of the deceased person's estate can start the claim. If no such administrator exists, then the court can name one, who will most likely be an immediate family member of the deceased.
People who can benefit from recoveries secured in a wrongful death claim include:
Surviving spouse
Surviving children
Surviving parents
Technically, other relatives and parties can become involved in a wrongful death claim. The difference is that they will usually need to appeal to the court for that permission. For example, a grandparent could ask to be named as an eligible claimant if they can show that they were financially dependent on the deceased.
What Damages are Available for Wrongful Death?
In Ohio, you have to fight to receive full compensation for the financial damages caused by your loved one's untimely passing. Unlike many other states, Ohio does not include the cost of final medical care in wrongful death damages. To seek those damages, you will need to pursue a personal injury claim because, technically, you will experience that financial loss as a beneficiary of the deceased's estate.
Of course, there are damages that you can seek in a wrongful death claim. Our wrongful death attorneys in Lorain can work diligently to uncover all the damages owed to you and pursue every last penny. We hope to win the biggest amount possible to take care of you and to honor the memory of your loved one.
Your wrongful death claim could seek damages related to:
Income the deceased would have earned in life and used to support the claimants.
Approximate value of the day-to-day services and support the deceased provided to the family.
Worth of emotional support and guidance the deceased regularly provided.
Non-economic damage for the pain, suffering, and grief of the claimants.
How Much Time to File a Wrongful Death Claim?
While you are grieving the loss of your loved one, it is important not to lose sight of your case's legal requirements. Specifically, you need to be aware of Ohio's two-year statute of limitations, which begins on the date that your loved one passed away. If two years pass from that date, and you still have not filed a claim against the liable party, then you essentially cannot file a claim in the future. With our assistance, you can make sure that this important deadline is not missed while also giving yourself the opportunities you need to properly grieve and emotionally recover.
Who Pays In a Wrongful Death Suit?
In most cases the entity that will actually be paying your settlement in a wrongful death lawsuit will be the insurance company of the liable party. Whether the wrongful death occurred as a result of a car accident, or a work accident, in most cases the liable party will have insurance that covers wrongful death.
For cases where the liable party is uninsured, you may still be able to recover compensation, but you should speak to an attorney about your claim first.
Call Our Compassionate Lawyers with Impressive Win Records
You deserve to have a stress-free road ahead of you as you grieve your loved one's passing. By allowing our Lorain wrongful death attorneys to manage your case, you can give yourself and your family that opportunity. Leave everything up to us, and we will fight in and out of court for the good memory of your loved one!
Get a consultation with our firm by dialing (419) 664-3711 now.