Lorain Truck Accident Attorneys
Ready to Manage Big Cases with Big Damages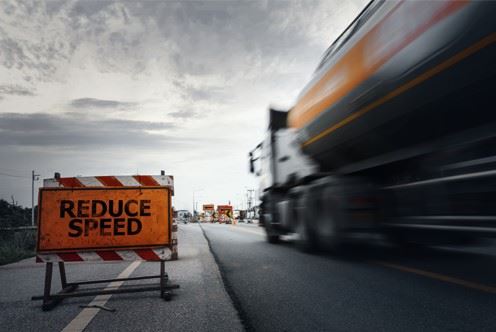 Murray & Murray and our truck accident attorneys in Lorain can help you make the most of your claim after you were hit by a commercial truck or big rig. Your case could be worth a significant amount of money if you were severely injured. Don't risk leaving even a dollar behind. Team up with us, and we can carefully calculate your damages to maximize the value of your claim before pursuing that amount tenaciously.
Truck Accident Compensation
Your truck accident claim's value will include:
Past and future medical costs
Past and future lost wages
Physical pain and mental anguish
Permanent disabilities and hardships
You don't need to stress about any part of your case when you put us in charge of it. We can represent you as if we were representing ourselves, which means handling everything with professionalism and care.
Get more information by dialing (419) 664-3711 or contacting us online. Our truck accident lawyers in Lorain are here to help.
What Causes Truck Accidents?
From our history of personal attorneys, we can tell you that a driver's own negligence is not often the cause of a truck accident. Instead, the mistakes are often caused by the truck drivers or other parties that work in association with that truck driver.

We might name the liable party in your claim as the:
Truck driver: If the truck driver who hit you was speeding, exhausted, or impaired, then they could be fully liable for the accident. Sometimes, all three of these issues happen concurrently. For example, a trucker might take a stimulant to try to stay awake, which only masks their exhaustion, and they might break the speed limit to get to their destination sooner.
Trucking company: A trucking company can be liable for a truck accident if it hires someone unfit for the job, like a trucker without the correct license or who has not been trained. It can also be liable through the legal rule of respondeat superior if the trucker who hit you is classified as an employee, not an independent contractor.
Load crew: The crew that put cargo on the truck's trailer can be partially liable for a crash if it did not secure the trailer correctly. Truck drivers usually do not load or unload cargo themselves, so they mostly rely on these third parties to do their jobs well.
Maintenance crew: Similarly, maintenance performed on commercial trucks is most often done by third-party companies and independently contracted mechanics. If the truck accident was caused by a part defect that should have been fixed by the maintenance crew, then liability could be placed on that company.
To prove who caused your truck accident, our legal team can look through a variety of evidence that might be useful for your claim. Everything from police reports to dashcam from your car could be beneficial.
Were You Seriously Injured?
We can fight for the most compensation possible if you have been seriously injured in your truck accident. For example, treating a broken back or a head injury could cost tens of thousands of dollars, or even more. You should not have to pay those steep costs yourself if your accident was not your fault.
We have helped clients who suffered these serious injuries and more:
Traumatic brain injury (TBI)
Spinal cord injury
Bone fracture
Amputation
We Can Help Start Your Case – Call Now
Do you want to know more about your legal options after being hit by a truck? Our Lorain truck accident lawyers are here to explain them to you. Please call us at (419) 664-3711 at your next opportunity. During an initial consultation, we can discuss what happened, figure out if we are the right fit for your case, and tell you what should be done next if we are.
---
Murray & Murray – Celebrating 90+ Years of Experience. Call today for a free initial consultation!
---