Sandusky Drunk Driving Accident Lawyers
You Deserve the Best After Being Hit by a Drunk Driver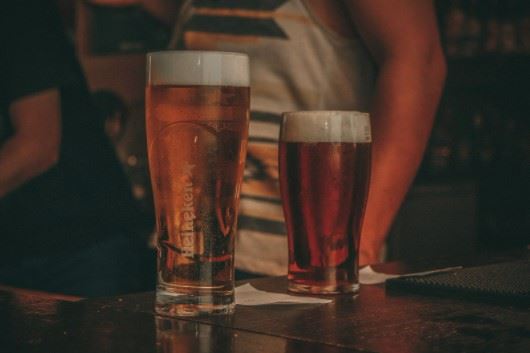 Murray & Murray brings reliable legal representation to people throughout Sandusky and Ohio who have been hit by drunk drivers. We know that after a violent crashed by an irresponsible driver, you will be stressed and exhausted. To hopefully help you get the rest you need and deserve, we would like to offer our legal services to you as well.
Our law firm has been designed to be able to handle drunk driving accident claims from start to finish. Using our connections with local law enforcement agencies, medical providers, crash investigators, and other law firms, we can get right to work on pinpointing liability and calculating your damages accurately. First founded in 1931, we are one of the most experienced law firms in all of Ohio, and we believe we are easily the hardest working lawyers in Sandusky.
See the Murray & Murray difference for yourself. Call (419) 664-3711 now or fill out our online contact form.
Ohio Drunk Driving Statistics
The Ohio State Highway Patrol reported in 2019 that 597 individuals were killed in OVI-related crashes; an all-time high compared to the previous 5 years. In 2020, over 4,800 individuals were pulled over for operating a vehicle while intoxicated.
Useful Evidence After a Drunk Driving Accident
Pursuing a maximized compensation amount after a drunk driving accident requires clear and convincing evidence of liability. Simply saying that the other driver was drunk behind the wheel will not provide a strong foundation for your claim. Instead, you will want to consider various types of proof that you can bring to our drunk driving accident attorneys if you have already collected it. If you have not, then we can use our 85+ years of legal experience to check for evidence that might have otherwise been overlooked.
Three sources of useful evidence in a drunk driving accident claim are:
Eyewitness statements: Drunk drivers exhibit erratic driving behaviors due to their intoxication, which slows their reaction time, worsens their ability to judge distances, blurs their vision, and more. When a driver is moderately or severely intoxicated, it becomes more and more obvious to others that they are. Other drivers that witnessed your accident might be able to provide valuable testimonies about what they saw, such as the drunk driver speeding, swerving, and so forth.
Police reports: Some of the most useful information to use in a drunk driving accident claim comes from local law enforcement officers who report to the scene of the crash. They have been specially trained to identify intoxication in drivers, so any input and insight they provide are taken seriously by responding insurance companies. We will want to check any police reports related to your crash to see if the officers noted signs of intoxication in the other driver. Afterward, other police reports may mention the driver's blood alcohol concentration (BAC) level.
EMT reports: There may also be useful information to ascertain through the review of reports created by emergency medical technicians who first arrive at the scene of your car accident. They will often make reports similar to those of law enforcement officers. Within their notes could be mention of the liable driver's intoxication, such as their inability to respond to basic safety instructions.
Criminal Conviction Used in a OVI Accident Claim
To keep the criminal justice system free from outside influence, its courts are intentionally kept separate from civil courts that handle injury claims. The separation does not mean that what happens in one court cannot be useful to the other. Specifically, if the driver who hit you is convicted of drunk driving by a criminal court, then you can use that conviction as evidence of liability in your car accident claim.
For the most part, criminal OVI (Operating a Vehicle While Intoxicated) cases are concluded only weeks or possibly a few months after the defendant's initial arrest. Ohio has a two-year statute of limitations on personal injury claims. With this in mind, we can likely wait to see how the criminal court handles the liable party's defense case before filing your claim.
Murray & Murray is Standing By – Call

(419) 664-3711
The sooner you get our Sandusky drunk driving accident attorneys on your side, the sooner you can let yourself rest and relax. We are committed to doing more than you might expect from a law firm to make your life easier after being hit by a drunk driver. No matter how much compensation you need for your medical bills, missing wages, emotional pain, and other damages, we are willing to fight for them, in and out of court.
Start your claim today by contacting us online and arranging a free consultation.