Toledo Motorcycle Accident Attorneys
Injured? We Stand Up for the Rights of Ohio Bikers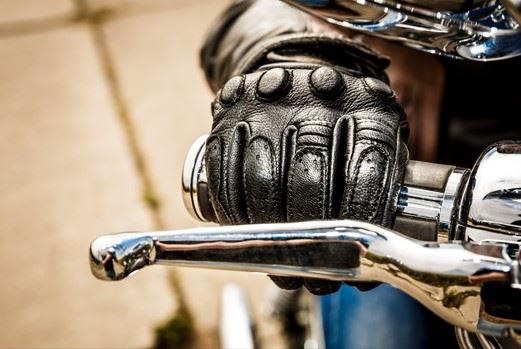 If you or a loved one has been injured in a Toledo motorcycle accident, the legal team at Murray & Murray is prepared to fight for your right to just compensation. Our Toledo motorcycle accident attorneys understand that bikers often sustain serious injuries, and we are here to provide comprehensive and effective representation focused on your recovery.
On This Page:
Call (419) 664-3711 or contact our firm online to schedule your free consultation today.
Common Types of Motorcycle Accident Injuries
Common motorcycle accident injuries include:
Broken bones
Internal injuries
Road rash
Scarring and disfigurement
Spinal cord injuries
Traumatic brain injuries
Motorcycle accidents may also lead to wrongful death. Whether you are dealing with serious injuries yourself or mourning the loss of a loved one, our legal team possesses the experience and compassion to help you seek compensation that will cover the full extent of your accident-related losses.
Ohio Motorcycle Accident Statistics
Between 2014 and 2020, more than 800 motorcyclists in Ohio were killed in traffic accidents. According to the Ohio State Highway Patrol, 212 people were killed in motorcycle accidents statewide in the year 2020 alone. This number was the highest in four years, suggesting motorcycle accidents may be increasing.
A National Highway Traffic Safety Administration (NHTSA) report from 2016 revealed that Ohio had the fourth-highest motorcycle fatality rate of U.S. states. The three states that beat Ohio were Florida, California, and Texas—all three of which have significantly larger populations and better riding weather than Ohio.
Who Can Be Held at Fault for Your Crash?
Ohio is an at-fault state, which means that the person who is "at fault" for a traffic accident can be held legally accountable by anyone injured. Ohio state law protects the rights of motorcyclists by allowing them to seek damages, so as long as you were not at fault for the accident at all, you should be eligible to receive compensation.
What Kind of Compensation Can You Recover?
While most cases start with filing an insurance claim, most insurance companies will likely offer you a lowball figure to settle the claim quickly and cheaply. If you are offered a settlement amount that won't cover your past and future accident-related expenses, an experienced motorcycle accident attorney in Toledo can help ensure you are fully compensated for what happened.
Damages you can recover include compensation for:
Medical expenses
Lost wages
Property damage
Ongoing rehabilitation costs
Non-economic damages like pain and suffering, loss of consortium, and more
In the event of a motorcycle accident fatality, the surviving family members may be able to recover wrongful death benefits such as:
Funeral and burial expenses
Medical expenses incurred by the deceased before their death
Loss of financial contributions
Loss of a loved one's love, affection, moral support, and more
Motorcycle accident compensation is based on the circumstances of each unique crash and the victim's (or their surviving family members') needs—therefore, there is no set financial award. We will fight to secure the compensation you need to cover all of your accident-related expenses.
Why Hire a Toledo Motorcycle Accident Lawyer?
Insurance companies often treat bikers unfairly in an attempt to maximize their own profits by delaying or denying genuine insurance claims for compensation. We won't let this happen. The legal team at Murray & Murray can help you secure the fair compensation you deserve by investigating the crash scene, determining the factors that caused your accident, and building you a strong claim. We will also ensure all necessary paperwork and procedures are done correctly and in a timely manner. We are ready to pursue compensation on your behalf whether through negotiations with an insurance company or by arguing your case to court.
To learn more, call (419) 664-3711 or contact us online to discuss your case and legal options during a free, no obligation case evaluation with one of our experienced motorcycle accident lawyers in Toledo.
Motorcycle Accident FAQ:
How Common Are Motorcycle Accidents?
Data provided by the Ohio State Highway Patrol shows that there were 3,982 motorcycle crashes in the state of Ohio in 2020. 204 of those accidents occurred in Lucas county, making it one of the top 5 counties in Ohio for motorcycle accidents in 2020.
What Percentage of Motorcycle Accidents Are the Rider's Fault?
The same study published by the OSHP, reported that motorcyclists were found to be at fault in 60% of all motorcycle-related crashes in the state in 2020.