Toledo Truck Accident Lawyers
Talk with the Trusted Local Team of Lawyers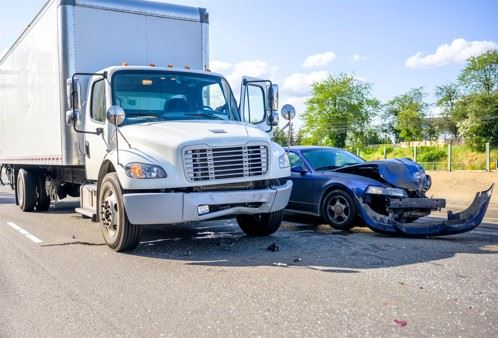 After a terrible truck accident leaves you seriously injured, come to Murray & Murray in Toledo to help make things right again. Our Toledo truck accident lawyers team is famous for showing genuine compassion and care to every caller and client.
With multiple Murray family members on staff, most people who call us with questions about a truck accident case speak directly to a Murray, so you know that we are serious when we say that we give personal attention to everyone we help.
Find out more about our services by calling (419) 664-3711 or contact us online.
On This Page:
Common Causes of Trucking Accidents
Statistics gathered and reported by trucking company associations often put the blame for accidents on the average motorist. But such information might need a secondary review from a third-party source.
As many injury attorneys can attest based on their experiences with representing clients, it seems that many truck accidents are caused by truck drivers and trucking company negligence, not another motorist's mistakes.
Your truck accident might have been caused by a:
Truck driver speeding to try to end a delivery on time.
Exhausted truck driver who was on hour 10 or more of their shift.
Load crew that overloaded or misloaded the truck's trailer and cargo.
Trucking company that hired an unqualified trucker.
Maintenance company that failed to repair defective parts of the truck.
Determining Liability in Trucking Accidents
You probably know that you did not cause your truck accident. Proving that you did not can be an ordeal, though. The trucking company and any involved insurance companies will already be looking for ways to blame you, so they don't have to pay you for your damages.
If you want your case to have a greater chance of success, then you need to back it with evidence that determines liability clearly.
Evidence that our Toledo truck accident attorneys can use include:
Eyewitness statements from other drivers or pedestrians
Police reports if they responded to the accident
Medical records showing the extent of your injuries
Trucking company safety reports that show a history of issues
Trucker's driving record that shows past accidents
Injuries Caused by Trucking Accidents
Were you severely injured in the truck accident? It happens more often than not to truck accident survivors because of the massive size and weight of commercial trucks.
Catastrophic injuries caused by truck accidents tend to include:
Multiple broken bones
Head injuries
Whiplash
Back injuries
Treating a severe injury is often costly, especially if days or weeks of hospitalization are required. We want to get as much compensation for you as possible, so you do not end up in a financial wreck, too. All of your medical care and lost wages should be provided by the liable party, as well as damages related to your pain, suffering, and permanent disabilities.
What Can a Truck Accident Lawyer Do For You?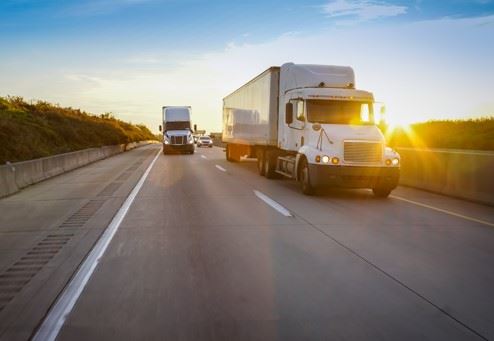 There are several things that a professional truck accident lawyer can do to help you win your case:
Determine who is at-fault for the accident
Calculate a fair settlement amount based on your injuries and other damages
Build your case and collect evidence to support it by interviewing witnesses, utilizing accident reconstruction technology, accessing police reports, etc.
Negotiate with the insurance company on your behalf
Take your claim to court if negotiations are unsuccessful
How Long Do You Have to File a Truck Accident Lawsuit?
Similar to other personal injury claims, Ohio has a 2 year statute of limitations for victims of personal injury or wrongful death. This means that you have up to 2 years after the date of your accident to file a truck accident lawsuit. If you wait longer than this, the statute of limitations will prevent you from pursuing compensation.
What Is the Average Semi Truck Accident Settlement?
There is no real "average" settlement amount when it comes to trucking accidents. This is because your settlement amount will depend entirely on how severe your injuries are.
For victims who suffered minor injuries, your settlement may be $100,000 or less. For victims who suffered serious catastrophic injuries, you may receive a settlement in the $500,000 to even several million-dollar range. This is why it's important to hire a professional accident lawyer to help calculate what your claim is worth and to fight on your behalf to ensure you receive fair compensation.
Here to Help with Claims & Lawsuits
Our truck accident attorneys in Toledo can help you file a claim against the liable party's insurance policies. If they do not want to offer a settlement, then we can talk to you about filing a lawsuit. Our goal is winning the most compensation for you, no matter what that entails.
For more information, call (419) 664-3711 and schedule a consultation with a truck accident lawyer in Toledo.