Toledo Wrongful Death Lawyers
Lawsuits After Losing Loved Ones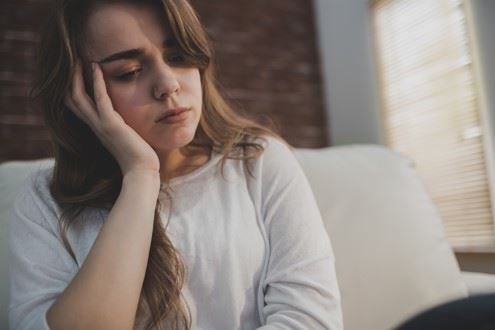 Murray & Murray are proud to be legal allies to locals who lost their loved ones in an accident. We never back down from a case once we get started, especially not when so much is depending on the outcome. With a successful wrongful death case managed by our team in Toledo, you could be given ample compensation to regain financial stability, as well as a sense of closure that allows you to continue to move through your grief.
When we are working on a wrongful death case, we know that we have to pay attention to your mental and emotional well-being, not just on the legal details of everything. By treating you as a close friend, we hope to provide moral support that pairs perfectly with our legal excellence. In this way, you can be confident that you are doing the right thing when you file your claim.
Call (419) 664-3711 to find out more about how you can honor your lost loved one through a wrongful death case.
Who Can File a Wrongful Death Claim?
When someone passes away due to negligence that should have been preventable, it is a wrongful death under the definition of the law. This allows certain people to demand compensation from the party that caused that death.
In Ohio, the following people can bring a wrongful death claim:
Usually, a surviving spouse has the first opportunity to file the claim. If they cannot or won't, then surviving children will get the next opportunity, and then the parents. In the case that there is no spouse, child, or parent who can file a claim, the court can name someone as the administrator or executor of the deceased's estate, which allows them to file a claim on behalf of the estate.
What Damages are Available?
In Ohio, the damages in a wrongful death claim are somewhat unique when compared to many other states. You can only demand compensation that is directly related to the harm and aftermath of your loved one's untimely passing. For damages related to their medical care, which could be the most expensive type of damage, you would have to file a separate claim, like a personal injury claim.
Our Toledo wrongful death attorneys would be happy to help you understand the full extent of the damages that could be owed to you and your family. We want to make sure that you are well compensated so you can focus on your grief without worrying about medical bills stacking up and other financial woes.
In your claim, you might be able to demand compensation that helps pay for:
Income the deceased would have earned in life and used to support the claimants.
Value of household services provided by the deceased to benefit the claimants.
Value of emotional support the deceased often gave to the claimants.
Grief and suffering endured by the claimants.
You Have Two Years to Take Action
Ohio has a two-year statute of limitations on most wrongful death claims. This statute begins on the date of death, not necessarily the date of illness or injury. Two years can move by quickly while you are grieving. Do not lose track of time and your ability to file a claim. Reach out to our wrongful death attorneys in Toledo as soon as you feel ready to take legal action.
We Take Pride in Helping Those in Need
Contact us online to speak with a member of our law firm about your wrongful death case in Toledo or the surrounding area. We are here to manage your case for you, which lets you focus on your well-being and that of your family. When you have lost a loved one in a terrible accident, it is important to do what you can to give yourself comfort and confidence in the path ahead, including teaming up with compassionate and experienced wrongful death lawyers in Toledo.
Whenever you are ready, dial (419) 664-3711.