Toledo Dog Bite Lawyers
Legal Counsel After an Animal Attack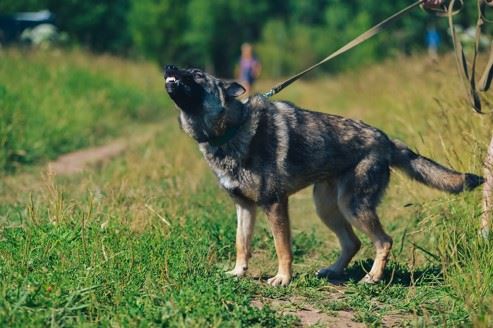 When someone else's dog bites you in Ohio, the state's laws allow you to seek compensation from the owner in many situations. You can be sure that the owner will try to escape liability, though. They might not even be willing to admit that their furry friend is capable of hurting anyone, despite the clear evidence you present about the attack. To get your dog bite case moving in the right direction and to avoid frustrating delays, team up with Murray & Murray today.
We are the law firm that the people of Toledo trust for complicated and sensitive legal cases, such as those involving dog bites. You don't want to busy yourself with legal procedures when you should be resting. With us on your side, you don't have to. Leave every part of your case up to us!
Call on our firm's dog bite lawyers in Toledo by dialing (419) 664-3711.
Ohio Dog Bite Law
In Ohio, a strict liability law makes all dog owners potentially liable for any harm they cause other people, including from bites, scratches, knocking them over, etc. Even if you were bitten by a dog that never acted aggressively to anyone before, you still have the right to seek compensation from that dog's owner or the property owner on which the attack took place. Furthermore, because Ohio uses a strict liability law, you do not need to prove that the dog owner's negligence caused or allowed the dog to attack. You only need to prove that the attack happened and that the dog was owned or controlled by the defendant.
Three elements must be true for a strict liability dog bite claim to be legally sound:
The dog caused your injury in one way or another.
You weren't trying to hurt, tease, or provoke the dog intentionally.
You weren't trying to commit a crime against the dog's owner or another person.
Common Dog Bite Injuries
While dog attacks can range in severity from minor to life-threatening, any dog attack can result in serious injuries, especially if they aren't cared for immediately. Some of the most common types of injuries sustained in dog attacks include:
Broken or punctured skin
Head, neck, face or eye injuries
Broken bones
Serious nerve damage
Permanent scarring
Tissue damage
PTSD or other emotional damages
Compensation for a Dog Bite Survivor
The value of your dog bite claim will be based on the extent of the harm you have suffered because of the attack. The worse your injuries, the higher your case will be valued, typically. Our team is well-versed in liability and insurance laws, so we can look for the most ways to maximize the damages owed to you.
Compensation owed to dog bite survivors can include:
Past and future medical treatment costs
Lost wages and reduced earning capacity
Pain and suffering
Post-traumatic stress disorder (PTSD) damages
Many people who are attacked by a dog find themselves fearful of every canine, sometimes, even their own pets. If you are experiencing a new phobia of dogs after surviving a dog attack, please let our team know. You should also seek professional psychiatric care to get your anxiety officially diagnosed. In doing so, we will be able to build a stronger claim against the dog owner for damages related to your mental harm and emotional anguish.
Will Your Lawsuit Hurt the Dog or Its Owner?
After suffering a bite from a dog owned by someone you know, you might be hesitant to take legal action in pursuit of compensation. After all, you don't want to hurt your friend's finances, and you certainly don't want the dog to get hurt. But you should know that your injury claim doesn't hurt the dog or its owner.
When you file a dog bite claim, you are filing against the owner's insurance policy, which is designed to compensate people for situations just like yours. Most likely, we will file against a homeowner's insurance policy or something similar.
Also, there is no strict law in Ohio that says a dog must be put down for biting someone. This decision is often up to a judge or the owner. If the dog never hurt anyone before you, then it is likely that the owner will be ordered to always keep the dog confined in their yard and possibly to take dog training courses.
Hire Our Dog Bite Attorneys in Toledo & Leave the Work to Us
Are you ready to talk to a legal team about what to do after being attacked by someone else's pet? Our Toledo dog bite attorneys are ready to hear from you!
Please call (419) 664-3711 now to request an initial consultation about your case.